Nice Selection of Nike Zumba Shoes Right Here!

Zumba is by far one of the "funnest" (is that a word? :)) dance aerobics classes out there. It is really fun as you are going to be dancing, twisting, jumping and turning to scorching hot Latin music, while also getting yourself in shape.
It is really important to have the right shoes for Zumba, in-fact, shoes is one of the most important things you are going to need for the class. There are many shoe options available, but right now we will be focusing on the selection by Nike.
It is important to know that if you are getting shoes for this dance aerobics class, you need to ensure that they are comfortable, lightweight, supportive and are very flexible. The good thing is that Nike has in stock, a wide variety of athletic sneakers, especially some that are designed specifically for aerobics, dance aerobics and dance fitness classes. Below you're going to find out some of the best sneakers from Nike that we recommend for Zumba.
Nike Musique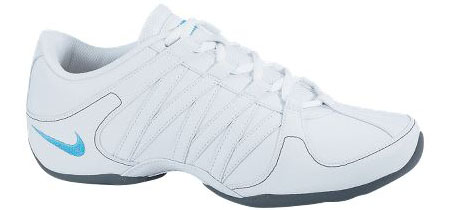 The Nike Musique Dance Sneaker has been around for years and it is still highly regarded as one of the better Nike shoes for Zumba. What makes these shoes so popular is that they are the perfect fit for dance aerobics. You get a very lightweight sneaker, that has great support, is comfortable and flexible. It also helps that there is a pivot point at the bottom of the shoe, which makes it easier to twist and turn.
Pros: Has pivot points, which make twisting and turning that much easier. Has great support.
Cons: Not available in many colors.
Nike Free TR Fit 2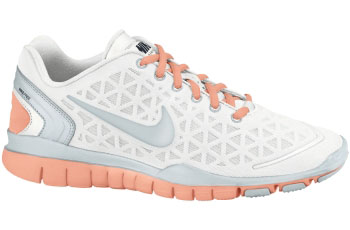 One of the best cross trainers for Zumba has certainly got to be the Nike Free TR Fit 2. This is a shoe that is designed for a variety of activities, but it works really nicely for dance aerobics. What makes this shoe so good is that it is very versatile. It is really lightweight, has great cushioning, multi-directional flexibility and also looks great.
Pros: Has a great look, is flexible, supportive and comfortable.
Cons: None.
Nike Free TR Twist
I really like the Twist for Zumba, as it's sock like shape means it will fit like a glove on the feet. This also means it is very flexible and it will give you an almost barefoot like feel. The shoe is very comfortable and weighing only 6 oz., it is really lightweight. You will be able to move about in class with no problems, a really funky shoe that I love.
Pros: Really flexible shoe, love the barefoot feel and has great support
Cons: Wish there were more colors available.
Nike Free Advantage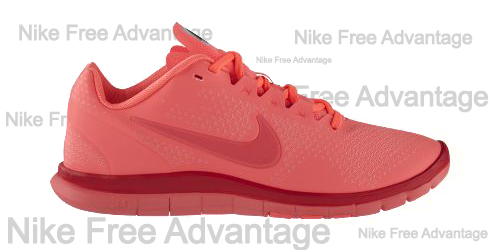 If you want a visually pleasing shoe that also has excellent performance, then the Nike Free Advantage is one of the better options available. The shoe has a ton of features which makes it a pretty good training shoe and an even better one for Zumba dance. The stand out is it being really comfy, as well as having really good, thanks in part to flex grooves which helps to keep the foot secure.
Pros: Very breathable, light in weight and comfortable. Also extremely stylish.
Cons: Some say it might be too plastic-y. Need more colors.
Nike Shox
Nike Shox are some of the most popular shoes from the company. At the time of their release until now, the Shox are known to be some of the most supportive and comfortable shoes out there.
If you are thinking about getting Nike Shox for Zumba, then you need to stay away from the running shoes (as mentioned in our Zumba shoe guide). There is a really nice selection of cross training and other styled Shox that are ideal for Zumba. If you do get any of these shoes, then you will certainly be getting quality footwear that is comfortable, stylish, supportive and lightweight.
The Main Things To Look Out For When Picking a Shoe
It is essential that whatever shoe you get for Zumba it should have some specific features.
Comfortable – Comfort is the most important feature, just because you are going to be on your feet for the entire class, doing a variety of dance and aerobic moves. There is going to be a lot of pressure put on the feet, so you are certainly going to want a shoe that is comfortable. It will not feel good to be doing the class in shoes that will hurt the feet.
Lightweight – Zumba is a dance class and you really do not want to be dancing around in shoes that are heavy and will weigh you down. The perfect shoe for this activity is one that is very light in weight. The great thing about Nike shoes is that they are well designed and they are all typically light.
Support – Having a supportive shoe is very important, just because you are going to be doing a lot of lateral movements, as well as jumping, twisting and turning. You are going to want a shoe that will be able to support the feet, as in doing all these moves, there is a possibility of injury occurring.
Flexible – A flexible shoe is important, just because your feet are going to need freedom to pull off the different types of dance moves that are needed in class. When you have a shoe that is restrictive, it can cause a lot of problems and there is even the possibility of injury.