Nice Selection of Ryka Zumba Shoes

Let's admit it right now, Zumba is definitely one of best and most fun ways to get yourself in shape and also lose weight. You are dancing, twisting and turning in this class, so it is nothing but fun. It is very important that you have the right equipment, such as shoes when you are doing your Zumba fitness class is the right shoe.
When it comes to the right shoes for the class, you will usually find that a lot of people opt for sneakers that are designed specifically for dance aerobics. In a case like this, one of the better shoe brands out there is Ryka.
Below I have listed the 5 best Ryka shoes which are ideal for Zumba dance aerobics.
Ryka Transition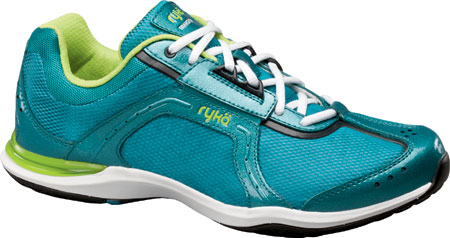 If you are looking for a lightweight and flexible studio trainer, then the Transition is it. Like all Ryka sneakers, the Transition is able to deliver all the performance that is necessary for dance fitness classes such as Zumba. Even though it is a low-profile shoe, the performance and support is top-notch. The air mesh upper delivers a shoe that is breathable and lightweight, yet still has a great deal of support. The cushioning in the shoe is amazing and this can be attributed to its high-density foam collar, as well as the EVA Midsole. A lot of women love the Transition, as it is a nice looking sneaker.
Ryka Studio D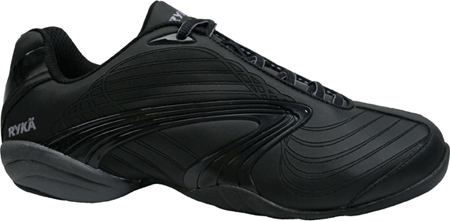 The Stduio D ranks as one of the top 5 shoes out there for Zumba Dance. Thousands of people have purchased a pair, just for this dance aerobics class. What makes this shoe so amazing is that they are created specifically for dance fitness and it performs really well. If you are on the hunt for a sneaker that is comfortable, supportive, flexible, lightweight and stylish, then the Studio D is definitely the sneaker of choice.
Ryka Studio Flex
Women absolutely love the Ryka Studio Flex. This is a training shoe that lightweight, stylish and comfortable. It is one of the best sellers from Ryka and this can be attributed to the experience that it is able to deliver to the wearer. If you are looking for some really amazing Zumba shoes, then the Ryka Studio Flex is a definite must have.
Studio Flex Mid – There is a mid-ankle version available. This particular shoe will be able to deliver added support, for those intense workout sessions.
Ryka Synergy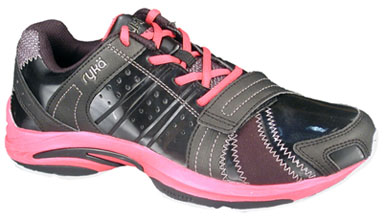 The Synergy is a really good trainer for those women who are looking for some nice shoes to Zumba in. It is ultra-lightweight, has great performance, support and style. Even though it is not as popular as the other models, the Synergy is really a great shoe to wear to whatever fitness class you may be participating in. The technology utilized in the shoe allow for it to be really comfortable. You can wear it throughout the class and not worry about your feet hurting you. The support is there and it is really a durable shoe.
If you want a shoe to wear to the gym, aerobics and even Zumba, then the Synergy is definitely it.
Ryka Enhance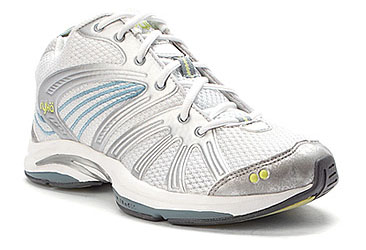 When it comes to Zumba shoes, all the ones above won out on the Enhance. It is not necessarily loved by all, but it is definitely a solid shoe that is ideal for intense dance aerobics classes. The Enhance features the most advanced cushioning system found in Ryka studio shoes. This is great as you can be assured of a comfy fit. The stability that the shoe provides the feet is really excellent. If you purchase these shoes for Zumba, then you can be assured that your feet are going to be well protected. This is definitely a great shoe option.