"All night long, all niggggghhttt, All night long"… That Lionel Richie song was playing in the studio the other day and I thought it was the perfect tune for …Because dance fitness classes typically last for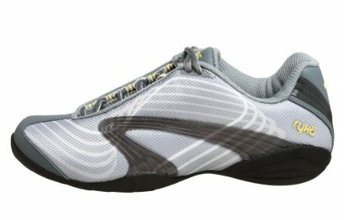 A Quick Rundown Review of the Ryka Studio D
I gotta say that I have a lot of love for the Ryka Studio D. It's been around for a couple of years and it is still considered to be one of the better dance fitness/aerobics sneakers around. People love it and this goes to show that it has a pretty good design and works perfectly for dancing or related activities. I give this the thumbs up, but check out the review if you want to find out a bit more.
These Shoes are Suited for What Exactly?
If you are doing any dance inspired classes such as Jazzercise or Zumba, then this sneaker is perfect. These sneakers are designed for dancing and therefore, they will not have excessive grip, which will make lateral moves and turns easy to do. You can essentially become Beyonce when it comes to the dancing, that's how amazing these dancing shoes are. However, because of the relatively smooth bottom, I would not wear them to run or train in, you would be looking for an injury or a disaster if you did. These are specifically dance sneakers, so let's keep them in the studio please!
Yes it is Comfortable!
Think about it? While dancing, you are definitely going to want to shoe that will not cost you any discomfort, while also giving you good cushioning when you are dancing, jumping or doing whatever move you typically do in your dance class. The shoe is designed to be comfortable and you can see this in the cushioning in the heel and forefoot a well as around the shoe. When you wear the shoe, you are going to appreciate how comfortable it is and I think you might actually feel guilty for getting such a well cushioned sneaker for such a low price.
Great Support for Dancing
When you are dancing, you are definitely going to want a shoe that will keep your feet secure and in place. The Ryka Studio D dance shoe is capable of doing that, as it was designed for intense and high impact activities that are commonplace in these dance aerobics/fitness classes.
I Love the Look of It!
You know, looking on the picture, you can tell that this is an awesome look sneaker. However, when you see them in person on your feet, you are going to love them even more. The design is sleek, stylish and very trendy. This shoe will look good with any gym or dance outfit you want to wear it with, I really like how it looks and I am positive that you are going to appreciate its design and general look.
My Final View
If you are looking for a solid dance fitness sneaker, then you can't go wrong with the Ryka Studio D. It is a pretty neat shoe and you are going to enjoy wearing them. My final score on the shoe is A.
Stand Out Features of the Ryka Studio D Dance Shoe
You can get a look at all of the features of the shoe down below.
Dance inspired sneaker, perfect for fitness classes such as Jazzercise and Zumba.
Comfortable sneaker thanks to the lightly padded collar – This will give support and comfort to the feet.
Nice lacing system that will give a good fit and feel.
Comes with a foam padded tongue for extra cushioning
You will find excellent cushioning in the heel and forefoot
Has excellent shock absorption and cushioning, thanks to the EVA midsole.
Great support.
Nice modern design
Nitracel sockliner
Weighs only 8 oz – This means the shoe is pretty lightweight and you can be sure it is not bulky and weighty.
See What Others are Saying About the Ryka Studio D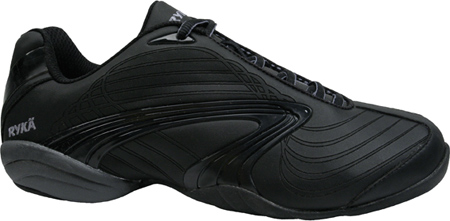 It's not just us who thinks that these shoes are awesome. Just take a look at a couple reviews from across the web and you are going to see the same thing. The shoe gets either 5/5, 4.5/5 or 4/5 stars. This indicates that it is a pretty good workout/dance sneaker.
Anonymous – "Comfort – These shoes are great, good arch support, I wear them for kickboxing, and my feet are probably the only thing not hurting when I'm done. ;)" Zappos.com
Kathy Jacobson – "Needing orthotics for sports, this is the shoe I use only for Zumba and no added support is needed. The soles allow you to move smoothly when doing dance steps. I do not recommend for long distance walking." Amazon.com
Marilyn S – "MY FIFTH PAIR OF THIS STYLE – As I've said before in my past reviews of this same sneaker: putting my feet into this shoe is like putting my head on my pillow…aahh" Zappos.com
Jazzerbunny –  "Give them time to adapt to your workout. I love the look, and the soles work perfectly for the type of work out that I do. I tend to stand on my outer foot and small toes, so I was concerned about lack of support. However, I feel confident that I will be wearing these shoes for a long time. And buying more!" Onlineshoes.com
Ryka Studio D for Zumba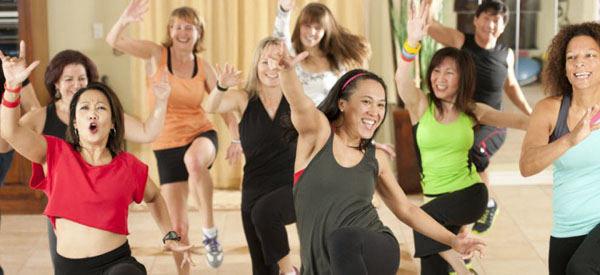 So would I recommend the Ryka Studio D for Zumba? Well if you take a look at my Zumba shoe guide, you will see that I have it ranked in the top 10. The reason why I give it such high marks as "must-buy" footwear for dance aerobics classes would be the fact that it has all the necessary features. It is very comfortable, has great support, flexible and best of all, it is designed specifically to handle dance. So it gets high grades just because it will perform just fine whether you are dancing to merengue, salsa or high tempo jazz.
A claim can be made that it is one of the best Ryka Zumba shoes, but I think that will boil down to your personal taste.
Ryka Studio D Colors
If there is one thing that I do not like about the shoe, is that it is not available in other colors. Right now, you can only get it in either black or white This is a gripe that others have expressed and Ryka dropped the ball in that department.
You will be able to get this sneaker in:
Black/Gun Metal
Granite/Gun Metal/White